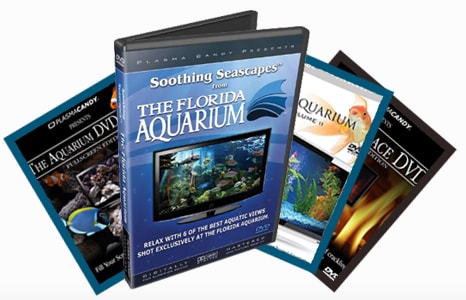 Enjoy this real fire as it crackles and pops in Dolby Digital Sound
Plays on any size TV
Enjoy a real wood burning fire. (not a gas log imitation)
Easily loop any of the three phases (beginning, middle, end) or play all three in sequence from roaring start to smoldering embers
Great for parties or romantic occasions
Programmed to play in all DVD players
Recorded to provide the highest spectrum of flame color
Satisfaction 100% guaranteed
Why is everyone cuddling up in front of their TVs? It's Plasma Candy's debut release "The Fireplace DVD."
This video has been recorded to provide the best fireplace experience available for your flatscreen TV.
Set the mood for a party or create a romantic atmosphere with The Fireplace DVD. It's HOT!
Enhance any room as this video of a real fire burns down to ambers and starts up again automatically for hours of relaxation and enjoyment!
Testimonials
"It really warmed up the atmosphere and created the feelings I remember living up north during the holidays."
— Paul Duberstein, Virginia
"We received the DVD and I love it! My parents were over for dinner last week and they loved it and my mom ordered two for Christmas gifts from you. I had to have it because I am in a townhouse for the next couple of years and it doesn't have a fireplace. Your DVD has become my fireplace. The house I had for many years had two wood burning fireplaces and I miss them! We will hopefully be moving to a lake home in two years and it WILL have a fireplace. I will always use the DVD somewhere around the house. Thanks for a great product!"
— Vicki Larson, Minnesota
"I've been to so many parties where the hosts either leave their huge plasma turned off or turn on some annoying channel. This is a much better option and doesn't distract guests. Thank you."
— Linda Ur, California
"The videography on The Fireplace DVD really captured the true colors of the flame. Very impressive! It looks amazing our our TV"
— John Fernandez, Colorado